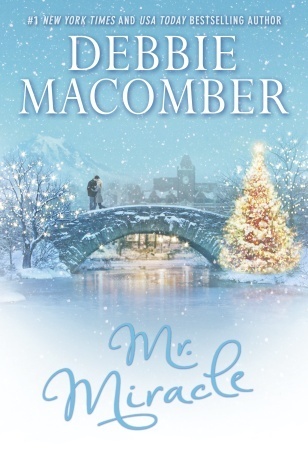 I have said before and for fear of repeating myself, I say again. Christmas would not be Christmas without a Debbie Macomber book. This year we are treated to another 'Angel' story. In Mr Miracle get to meet the first male angel.
Harry is a 'guardian' angel and is sent to earth to help those find the right way, especially at Christmas which can be a tough time for many. Harry is here to help Addie.
Addie decides that she needs to come home and get her life moving. She decides to take an English Literature class, which is where she meets Harry.
Harry is the tutor and the book chosen to study is A Christmas Carol. There could not be a better book to show you what Christmas spirit is all about. Addie has to look after Erich after he has an accident. The history between these two starts way back in the past and it seems that even if Addie can move forward Erich is going to need a lot more convincing. What once was hate is soon turning into something else.
It is up to Harry to make sure the future for Addie is filled with love. However, he is having problems of his own as he tries to understand the emotions and problems about living on earth. He is trying to help everyone and seems to have lost his focus, perhaps he is not cut out to be a guardian angel?
But it is Christmas and miracles are bound to happen.
This is a light heart warming story, with characters who could all develop into future stories and all no doubt have their own stories to tell. Perhaps miracles will happen for them in the future. A great way to start off your Christmas reading.