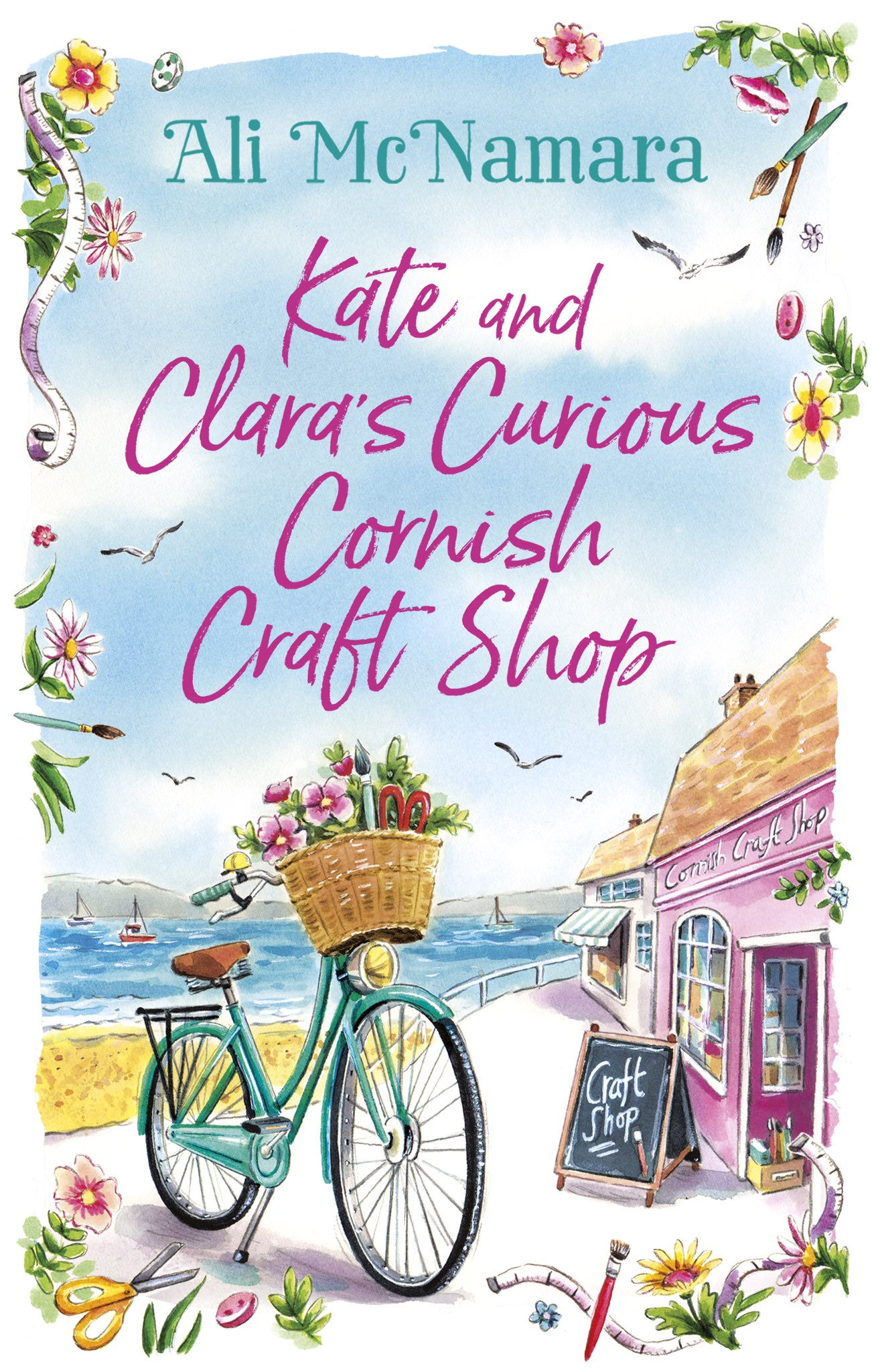 As an avid lover of all things craft myself this book was meant to be read by me!
Kate leaves behind a difficult life in London and follows her dream to open a craft shop in Cornwall with her daughter. The shop sells a bit of everything but when a new shop opens up dedicated to art supplies, Kate feels that her idyllic dream is about to come to an end.
What she doesn't know is she is the middle of another dream.
Jack, new owner of the art supplies shop is a force to be reckoned with, you need to look past the arrogant defence to see the kind-hearted man he can be. But still Kate is worried about what this shop will do to her business.
Kate and Jack are drawn together when it turns out some ramshackle old painting easels and an old vintage sewing machine from a house clearance appear to be telling a story of their own.
Back to the 1950s and we watch the original owner of the craft shop that Kate owns – Clara and how her and her daughter, Maggie have ended up in Cornwall. We meet Freddie and Arty and somehow this story as it plays out is related to the present day and it seems that some lives are running in parallel to the modern day story.
Will Kate and Jack solve the mystery?
Will the truth finally be told?
Added into this is minor characters, Ben, Sebastian, Anita and Julian who all pull the strands of this story together to make it a wonderful read to curl up with. Humour and love in abundance.
The mystery was sublime and whilst perhaps not really possible added to the story and swept me away to the past and kept me very much in the present. You will need to read the book to find out what it is!
Without a doubt these Cornish tales that Ali McNamara weaves are some of her best and I look forward to returning there soon.
Thank you to the publisher via netgalley for the opportunity to read this book. 
Kate and Clara's Curious Craft Shop is published 23rd July.