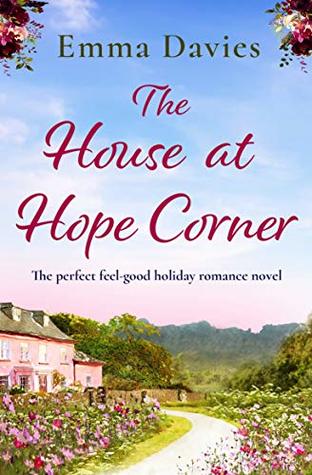 Flora is a free-spirited florist who can see the world in the colour of flowers, plants and the landscape around her. Not only can she create wonderful blooms she can create beautiful drawings and prints.
She can see all of this at Hope Corner in the house she has moved into after a whirlwind romance with Ned, the farmer there. Trouble is the house and the farm is very much Ned's parents domain, Fraser and Hannah and it is not just Ned, Flora is learning about it is them as well.
Fraser and Hannah are traditional people, almost set in their ways and they are rather taken aback by Flora's approach to life – not living by a timetable, carved out from years of practice and one that is there for a reason.
Flora has trouble adjusting but they start to find a happy balance until tragedy strikes one day.
The whole equilibrium of Hope Corner, the house, the farm and all their relationships are thrown up in the air.
Emma Davies has captured something between the pages of this book. Whilst there is romance it is almost certainly not the predominant theme. The emotionally charged relationships between them all and the secrets that they are keeping from each other certainly made for sometimes difficult reading.
The characters all had their flaws, some more obvious than others and I was equally enamoured by Flora as I was exasperated by Hannah and wanting to slap Caroline. Ned was perhaps a bit weak, but living in the shadow of his father but more his mother, he needed to break the apron strings and look at the life that Flora was giving him.
Sometimes it needs an outsider to make you see what is wrong with the right way you have been living – that outsider is Flora and she brought a lot of hope to the house, to the farm and to the future.
This is a joyful heartwarming novel which kept my interest all the way through. So much so that I wanted to know more once I had finished and will now have to wait for the next novel.
Thank you to the publisher via netgalley for the opportunity to read this book. 
The House at Hope Corner is published on 10 May.