Hello readers!
A while since I have written anything on this blog other than book reviews, which I am sure is what you really do stop by for!
Hopefully when the mood strikes, I may well pop back and talk more about other things in life but in the meanwhile it is still books.
Which leads me to a few things:
I read The Little Cafe at the End of the Pier at the beginning of January – but my original post title and cover was called A Year at the Cafe at the End of the Pier which when I requested it from Netgalley was the original title. So all updated.
I was also sent this lovely personalised quote card from Hodder & Stoughton to promote The Single Ladies of the Jacaranda Retirement Village by Joanna Nell.
And with some excitement here is the cover of Heidi Swain's new novel.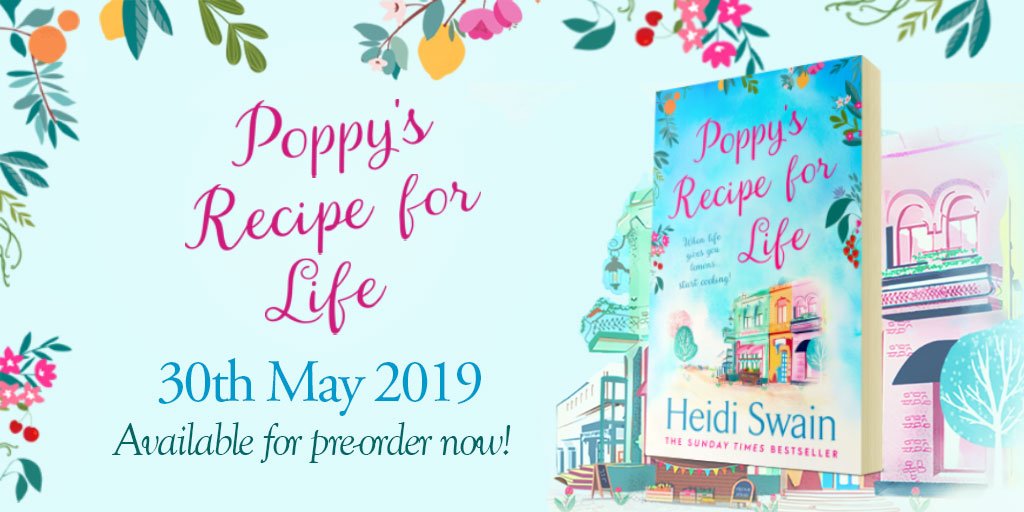 This should give me at least chance to read the only Heidi Swain novel I have yet to read and then I will be ready!
Do check out the reviews where I have put up links and here is a list of all of the Heidi Swain novels:
The Cherry Tree Cafe (the one I have yet to read)
Mince Pies and Mistletoe at The Christmas Market
Sleigh Rides and Silver Bells at The Christmas Fair
Sunshine and Sweet Peas in Nightingale Square
Snowflakes and Cinnamon Swirls at the Winter Wonderland