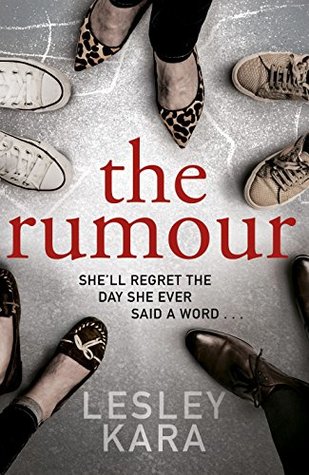 Joanna and her young son Alfie move to Flinstead, to move out of London, to be near Joanna's mother. For a better life for Alfie.
Joanna is the new mum at the school gate, she needs to make friends. So she mentions something that she has heard…..
There is a child killer living in Flinstead.
How does Joanna know? It is only a rumour?
Isn't it?
Then why is she suddenly being followed by someone on Twitter that seems to be adding truth to this rumour?
Joanna's almost off the cuff remark, sets a chain of events that makes everyone doubt everyone else.
But is the rumour true?
This book asks lots of questions:
Can a child killer become a reformed adult? Who is really the victim, when the killer released can be given a whole new life and protected? Does the public need to know where these criminals are? What if you are wrongly accused of being that killer? How does that affect a town, a person? So many questions – but does the book have the answers or do we as readers make our own conclusions.
This is an interesting debut novel and difficult to write a review of, because you could perhaps give something away, start a rumour about a possible plot line and outcome and then the books is ruined for all.
It has twists and turns and emotions running right through it, that you can feel yourself caught up in the gossip, though I confess I made the correct assumption but still I had to see what happened, I wanted those various questions answered  – right up to the final line……..
Thank you to the publisher and netgalley for the opportunity to read this book. This would make an ideal book club read – it raises so many questions. 
The Rumour is out on 27 December 2018.