I thought it was about time I got round to posting my own Six in Six. If you have not joined in yet then there is still a few more days left of July for you to participate. Just follow the link above to find out what it is all about.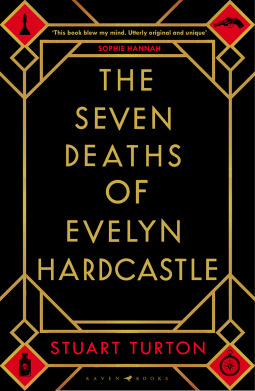 Six physical books I have read
Robert Galbraith – Career of Evil
Ruth Jones – Never Greener
Mary Ann Shaffer – The Guernsey Literary and Potato Peel Society
Gail Honeyman – Eleanor Oliphant is Completely Fine
A.J. Pearce – Dear Mrs Bird
Katharine McMahon – The Woman in the Picture
Six authors I have read before and know I am going to get a really good read!
Six books I have enjoyed the most
Trisha Ashley – The House of Hopes and Dreams
Heidi Swain – Coming Home to Cuckoo Cottage
Cathy Bramley – Hetty's Farmhouse Bakery
Hazel Gaynor – A Memory of Violets
A.J. Pearce – Dear Mrs Bird
Jenny Colgan – The Summer Seaside Kitchen
Six books I was disappointed with
Stuart Turton – The Seven Deaths of Evelyn Hardcastle
Monica McInerney – The Trip of a Lifetime
Rosie Meddon – The Housekeeper's Daughter
Sophie Green – The Inaugural meeting of the Fairvale Ladies Book Club
Lynne Truss – A Shot in the Dark
Jill Steeples – Wedding Bells at The Dog and Duck
Six authors I read last year – but not so far this year
Lucinda Riley
Katie Fforde
Rosie Goodwin
Cressida McLaughlin
Judith Kinghorn
Kate Williams
I actually found this years quite tough – looking back I have been swept into many stories, but some critics may say that the books were all much of a muchness – all the same. Maybe so but do you know – I have thoroughly enjoyed all I have read and been honest with the ones that I haven't enjoyed and actually given up on a couple as well. In terms of my reading, I call that progress.
Here is to the next 6 months which no doubt will have some more of the same and quite a lot new too!