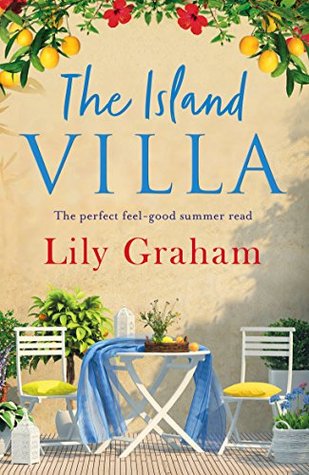 Charlotte's husband has died not unexpectedly and when he was getting his estate in order, he purchased a villa in Formentera, one of the Balearic Islands.
It was most unexpected for Charlotte and as she is struggling to deal with the death of her husband, she now finds she has this villa.
But the villa is special.
The villa used to belong to Charlotte's grandmother. Her wonderful husband has left her a piece of the past so perhaps she can heal in the future.
This book has a dual narrative and I was taken back to 1718 where two sisters on the island of Formentera have to take in a wounded man. No one must know that he is there and if they do they must lie about who he is.
Of course the two narratives have a connection and as Charlotte learns so much about her own family background and makes new friends she can see a future forming ahead of her.
For the two sisters, some three hundred years ago. Secrets are the cause of so much pain and anguish and secret love is going to tear apart a family. I felt so much for these characters and it was an interesting part of history that i knew nothing about and has meant I have now read more. I admit to not even knowing the island existed.
I think this is a very different book from the others I have read by this author and I am not sure if this is a one-off or a change in direction permanently. It would matter neither way as all her books and great reads.
I rarely say a book should be longer but bizarrely it would have worked for this particular storyline, I simply wanted to know more. Think of the dual narrative works of Kate Morton or Lucinda Riley, books you can lose yourself in. I did lose myself in this book because I was transported to the island and the sun, the sea, the heat what more could you ask for in a summer read?
Thank you the publisher and netgalley for the opportunity to read this book.
The Island Villa is published 29th June.