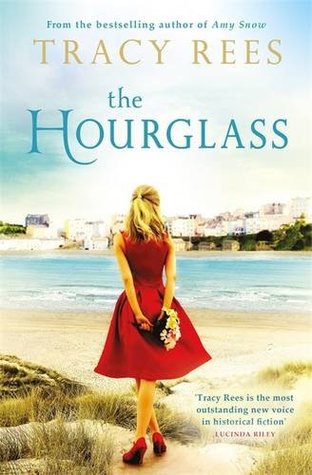 Tracy Rees third novel, and whilst it is of course a novel set in the present and in the past, I found it different from her first two but I can't put my finger on what it was, as it is certainly as good as them.
Present day: Nora suddenly has a clear image of a beach, a seaside town. It seems to be calling to her and it is a place she has only been to once in the past. The place is Tenby, Wales.
1950s: Chloe spends three weeks every summer with her aunt and uncle at a seaside town. An opportunity which she spends the other 49 weeks of the year dreaming about. Not only the journey, but the beach and her best friend are their. The place is Tenby, Wales.
It is clear that Tenby holds a spell over these two women. Nora stricken with anxiety and the fact she is forty and seems to have achieved very little in life, abandons everything she has job, flat, boyfriend and travels to Tenby as she attempts to find herself.
As Chloe's summers are charted every year we see her grow, her blossom from girl to young woman, from small fantasies to big dreams and they are always most clear when she is in Tenby. The reality is somewhat different.
Tenby is beautifully described and placed perfectly within the story. I was there visiting, I was walking the same path and viewing the same landscape and scenery no matter what the weather, the author does this effortlessly. Google pictures of Tenby and you will see even the cover correctly illustrates the place so beautifully.
The story progresses between these two women and you do find out fairly early on the link between them as that is important as the story and the women's lives move in very different directions but oddly enough they move most importantly to each other. Suddenly the anxiety of the past and the present makes sense and the future now can be something very different.  When the sand has run out, you have to turn the hourglass over and start all over again.
Tracy Rees is an author you have to try if you have not before, if you like historical fiction, with strong characters who can you empathise with and perhaps dislike in equal manner as well as set amongst an ever-changing landscape then her books are for you.
I am now just disappointed that I will have to wait a while to read her next one.
Thank you to the publisher Quercus for the review copy of this novel. The Hourglass is out now.