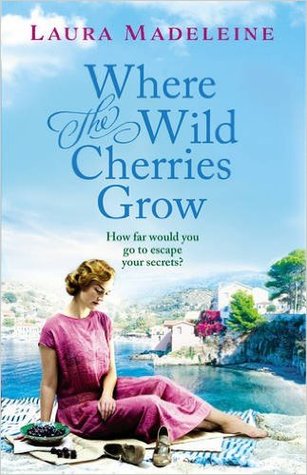 England 1919
The Great War has not even been over for a year. The ripples from the war, the loss is still being felt. For Emeline Vane she only has two things to cling on to, her younger brother Tim and their home in Norfolk.
Events overtake her emotionally and physically and the rash decision of running and stowing away on a train take her to the South of France, almost like the end of the world.
She is taken in like a wounded bird, to a cafe in Cerbere there she mends, grows and develops. She is taught to cook, to use the food as medicine, as reward, as celebration, as love. Everything grows around her in Cerbere and she no longer feels like she is running away……until…….
England 1969
Bill Perch does nothing but type things in triplicate in the solicitor's office in London where he works. When a client arrives Bill becomes involved in his first proper case that takes him away from the typewriter. Can he proved that his clients aunt is dead and therefore her father, Tim is the sole owner of his childhood home and it can now be sold.
Bill escapes the claustrophobic atmosphere of solicitor office, pub, fish and chip shop and home, his cyclical life and finds something about this aunt which means she might not be dead. Bill's escape leads to him running away on a journey of discovery just as the person he is seeking did some fifty years earlier.
This dual narrative novel is wonderful. It alternated between chapters, and was enough in each to keep you wanting to read more,wanting to discover the truth about everything that had happened.
I was transported away to France, to the border with Spain, hence the thought of it almost being the end of the world. I went through the seasons and tasted the fruit of the land, the fish from the sea as it seems that Emeline was brought to life by her senses, taste, touch, smell, sight and hearing.
The contrast to Bill's journey is so different, whilst there had to be similar paths crossed and taken to even to begin to understand Emeline's story for Bill it was more about breaking boundaries, to not conform and to follow through on your beliefs.
This is a wonderful story to become absorbed in and takes you on a such a journey that I felt like I had been on holiday and had even tasted the food that was described in such vivid detail.
Was the ending the right one? Yes it was for me. The book has stayed with me, it had lots of questions still to be asked if not answered and I felt that the characters were let go to live their lives. Would I want to go back and see how there were? Of course I would, who doesn't want to keep a story going. But actually I think it is best that they are left to be.
One of my favourite reads for 2017.
Thank you to the publisher and netgalley for the opportunity to read this book. 
Where the Wild Cherries Grow is out now.