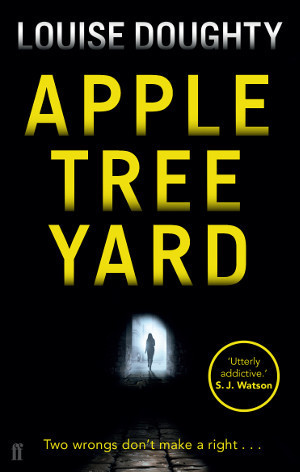 I am late to the party in reading this book, I knew it was maknig a splash in the thirller genre when it was first published, but I simply passed it over. My only reason for picking it up now to read was because it was about to be broadcast on the BBC on a Sunday Night. And the reasoning, logical part of me likes to make comparisons.
For those who do not know the premise:
Yvonne Carmichael sits in the witness box. The charge is murder. Before all of this, she was happily married, a successful scientist, a mother of two. Now she's a suspect, squirming under fluorescent lights and the penetrating gaze of the alleged accomplice who's sitting across from her, watching: a man who's also her lover. As Yvonne faces hostile questioning, she must piece together the story of her affair with this unnamed figure who has charmed and haunted her. This is a tale of sexual intrigue, ruthless urges, and danger, which has blindsided her from a seemingly innocuous angle. Here in the courtroom, everything hinges on one night in a dark alley called Apple Tree Yard.
Instantly you want to know what has happened, who are these people that you have let into your life and why are their actions as addicative as you are in reading this book.
But not everything is as it seems.
The story is pieced together, the parts revealed at different points, the reasons behind the actions are not necessarily in the order that you would expect. You have to keep reading to understand.
The actions of one will affect so many.
It is for the court to decide, it is for us as the reader to decide what we think Yvonne has done, we do not know for a long time, and for me the television adaptation successfully kept this element of the book in the first epsiode certainly.
The book is not for the feint-hearted, it is much stronger in description of some of the scenes depicted. It all adds to the plot, nothing in this book is put there just because the author can. It is there for a reason, to aid the story, to move it forward and to make us the reader question every action.
As the end comes closer, we learn more and it was here I felt that I had missed a vital part. What was the reasoning in Yvonne's accomplice's actions. It was never explained, we never got into their head. Does that leave me feeling disappoined or more intrigued. I guess that is why the book has hooked so many.
Have you read the book?
Have you seen the adaptation?
What do you think of the choice of actors?