I am probably a bit late in looking back at my books of 2016 but it is still January.
I read 101 books and therefore I completed my challenge on Goodreads and go forth with 100 in 2017.
So with thanks to Goodreads – 101 books equates to 31,182 pages. The longest at 683 pages, the shortest at 17!
Never mind the statistics – what about the books.
The Storm Sister – Lucinda Riley. I have the third in The Seven Sisters series to read and I am putting it off, because I know I will love it so much – how peculiar! It is by my bed waiting I promise.
The Ballroom – Anna Hope is a beautifully written book. And with it also being her second novel, she creates something wonderful in this story. I recommend it.
I think 2016 was a year of reading basically what I wanted, with little thought to what I should have been reading and certainly reviewing. That is why I i
indulged in some "family saga" novels. Rosie Goodwin is an example of this and I had to indulge in all of Dilly's story from beginning to end. Dilly's Sacrifice, Dilly's Lass and Dilly's Hope complete the trilogy.
I seem to return to a lot of places in 2016. Early in the year there was Helen Pollard – The Little French Guesthouse, followed by its return. I spent the whole year on and
off with Holly Hepburn – At The Star and Sixpence. Tilly Tennant introduced me to The Little Village Bakery and I got to spend Christmas with them too. Then Phillipa Ashley and I were at Summer at the Cornish Cafe and I spent Christmas there as well.
I caught up with Cathy Bramley at the Plumberry School of Comfort Food and was delighted to share Christmas Dinner with them too in Comfort and Joy. I shared Christmas with Holly Martin under a Cranberry Sky and a Starlit Sky. I was back in Tindledale for The Secret of Orchard Cottage and again with them at Christmas with Not Just for Christmas.
Wynbridge was the place that Heidi Swain brought to life in Summer at Skylark Farm and again I went back at Christmas with Mince Pies and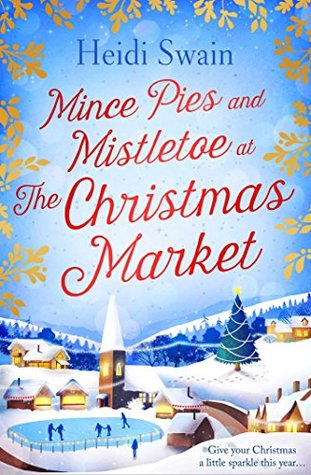 Mistletoe at the Christmas Market. I did the same with Bella Osborne and Willow Cottage as well.
What is wonderfully comforting about these books is it feels like you are going back to old friends when you pick up the books. Getting a glimpse into their lives.
Of course there are other authors and characters I have revisited. I love
Mirabelle Bevan and caught up with these tales and waiting patiently for the next. I am behind with the delightful Flavia de Luce so I have more of them to catch up on which is great. I am also all up to date with The Little Village School series by Gervase Phinn.
I spent a lot of time I think this year, devouring book after book because I wanted to know what happened next and I did not want to leave the characters behind.
Of course there were new books to consider, ones that were different from what I normally read, there was looking back a lot less thrillers in 2016. The
ones worthy of a mention are Lissa Evans – Crooked Heart, Cath Staincliffe – The Silence Between Breaths, Kate Williams – The Storms of War,
Anthony Horowitz – The Magpie Murders and Tracy Rees – Florence Grace.
I do not have a favourite book of the year, I enjoyed them all for different reasons  as they provided joy, sadness and tears all at the right time. I think that is the best way to enjoy reading and I aim to continue doing exactly that in 2017.