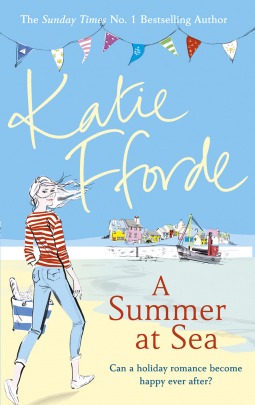 Emily, a midwife finds herself being challenged by a colleagues views and thinks that perhaps she has come to the end of her career as a midwife, if all she is going to face is opposition.
When the opportunity to help out heavily pregnant Rebecca an old friend in Scotland with some cooking, Emily thinks it is a good opportunity to take stock and re think what she wants out of her life.
It is certainly not going to be a peaceful sabbatical.
The cooking is going to be a challenge as it is on a puffer boat in a small galley with a helper that seems distracted by the deckhand and rather put out that Emily is there at all.
A changing guest list which brings its own challenges when Emily somehow manages to volunteer to finish a guests fair isle jumper she is unable to complete.
The local doctor, Alasdair and his daughter, Kate who show her some of the wonderful scenery of the local area, the otters and even as luck would have it a glimpse of the northern lights. Kate taps into Emily's love of knitting which has seen her comfort herself as well as others and the eponymous Ted was a much-loved character for me as all of the others.
Of course nothing is going to be easy, especially when a storm arrives, Rebecca's baby decides to make an appearance and two job offers arrive for Emily.
Can an idyllic life be real life for Emily?
The latest novel from Katie Fforde is without a doubt an excellent read, one that will brighten up the darkest winter days as you are transported to another world and can escape for a while.
Thank you to the publisher and netgalley for allowing me the opportunity to read this book. The beginning of the year has started to be my favourite time of the year as I know that the new Katie Fforde is out. 
A Summer at Sea is out now in Hardback/Kindle.