We are hurtling well into the middle of January I have not even mentioned the books of 2015. So I thought I better somehow collect my thoughts and facts and tell you about what I enjoyed reading in 2015.
WordPress and Goodreads did a lot of the work for me – luckily. I have just taken a random selection of covers as well and scattered them through the post too to give you some idea of what I read!
101 books read apparently that is 32975 pages! 
The shortest book was 48 pages Fern Britton – The Beach Cabin. The longest book was 608 pages Monica McInerney – At Home with The Templetons.
As I am average sort of person – the average length of book I read in 2015 was 347 pages. 
Astoundingly than in previous years 51 books I read was on my kindle. This is the most ever, looking back. I think it is because I have access to netgalley this way and at times, especially when I wake in the night and read, the kindle is easier to read from. So from all the books I read on kindle which ones (I cannot possibly chose one!) stand out for me:
Paula Hawkins – The Girl on the Train I read this book at the very beginning of 2015 and I have watched delighted as the hype and love for this book has gathered pace. Now everyone is talking about it!
Cath Staincliffe – Half the World Away a departure from her normal crime writing and a book which I felt was compelling.
Emma Burstall – Tremarnock I have read all of Emma's work since her very first book and love seeing her writing change and develop. Tremarnock is a great read and I look forward to her next. 
Two books by Liz Fenwick A Cornish Stranger which led me on to read Under a Cornish Sky and even more wonderful I saw her speak at the Guildford Book Festival Readers Day and got another of her books signed and I hope to read that this year.
Mention must go to Trisha Ashley, Katie Fforde, Cathy Bramley, Veronica Henry whose books both old and new I read on kindle and enjoyed immensely.
What has dominated my 2015 reading is Cornwall. I have read a number of books set and based in this part of the world. This was not a choice I consciously made, but it is where my reading has taken me and I think will take me back there in 2016. 
At the beginning of 2015 I made the decision not to review every book I read, due to reading somewhat similar books in terms of 'series' e.g. Agatha Raisin and in some cases, because time was running away and when I got round to it, there is no way I could have done justice to the book or the author. In this case it is probably because I enjoyed the book, it did not particularly stand out in any way.
Lots of yearly reviews always mention how female authors versus male authors read. In the case of 2015, my spilt was 18 (19 if you want to class Robert Galbraith as male). Again this is not a conscious choice, it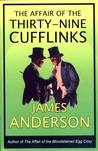 is wherever my reading takes me. 
I read lots of the same author, there is something comforting in going back to what you know, what is familiar and also that you will get much joy out of it when you might not be getting it elsewhere.
But lets cut to the chase shall we – books that stood out for me in 2015 and I would recommend, for many different reasons I hasten to add. Read my reviews and see whether perhaps this book would be good for you or perhaps you know someone who will like the book instead!
Paula Hawkins – The Girl on the Train
Christopher Fowler – The Burning Man
Renee Knight – Disclaimer
Emma Burstall – Tremarnock
Alexandra Brown – The Great Village Show
Emyla Hall – The Sea Between Us
Paula Daly – The Mistake I Made
Dinah Jeffries – The Tea Planter's Wife
Lucy Ribchester – The Hourglass Factory
Trisha Ashley – A Christmas Cracker
B.A.Paris – Behind Closed Doors – out in 2016. Review coming soon!
Do you know what it is so difficult to choose that perhaps maybe in a years time I will not be doing this post, because hopefully blog readers will know which of the books really stood out for me in 2016!