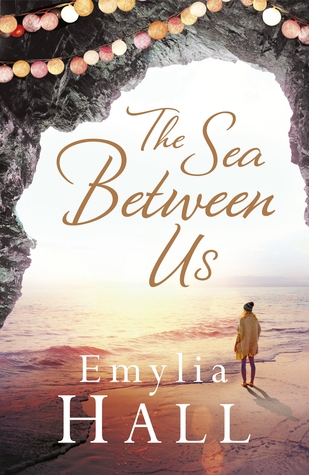 The cove has always been there in Cornwall. It will always be there in Cornwall.
The water has always flowed in and out at regular intervals, bringing up new beginnings and new friends, washing away problems and tears as life flows by it.
It has witnessed many things and will continue to do so.
But one summer it witnesses Robyn and Jago.
Robyn has found this secluded cove when she comes home from university, to the new house her parents have bought in Merrin. Trying to wash something away and to ultimately stop her getting bored is why she tries surfing.
Her first attempt brings her to the attention of Jago. A local lad, her parents neighbour. Their only neighbour.
As they are washed up together on the beach of the cove as Jago rescues Robyn from the maiden surf she took, a bond is formed, an understanding. But it is all very confusing for them both.
As time moves on, Robyn and Jago find themselves with feelings that come rushing in and out just like the waves on the shore at that cove where they first met.
As youth turns more to adulthood, circumstances change, perhaps it has always been the way, to know who you are most in love with you have to go away from that person to test that strength.
As Robyn grows stronger as a surfer, she is testing her strength and it takes her away from the cove, from her family, from Jago.
Jago's strength comes from what he already knows, his home, his father, his carpentry, his horse, his memories. Jago does not realise until it is too late that some if not all of these things can weakened.
Paths cross and when events make decisions inevitable, it all seems too late for Robyn and Jago. But as the waves wash away they can always come back stronger than before.
This is Emylia Hall's third novel and I am unsure which verb I should use to describe it. This is a novel which made such an impact on me. I was swept along with story between Robyn and Jago, the vivid scenery that seemingly projected itself off the page. I was there on that beach, I could smell the salt from the sea, taste it on my tongue, feel the wind as it went past.
This is a moving and beautiful novel and I did not want it to end. But end it had to, and that is perhaps why it is a wonderful novel, it ended at the right time, at the right moment, because anything else would have been so wrong.
A stunning read.
The Sea Between Us is out now. 
Thank you to the publisher and netgalley for allowing the opportunity to read this book. 
I picked this book, because I was familiar with the authors first novel. Her second still sits on my shelf unread. Sometimes that is the way with début authors, you devour and enjoy the first, you get the second and it is there waiting for you and then you become excited by the third. 
The trouble was I was unaware there was a third, I spotted it and knew it would be good. Something about me wanted to read it straight away as I had been so slack I reading the second novel. All I can say is I am so glad I did. I wished I could have read it in actual book form, as opposed to my kindle, I think it would have delivered much more to be, between those pages, imagining them all salt encrusted and damp from the sea and the wind as you read the book in your own personal cove.
I was lucky enough to meet Emylia Hall back in 2012 talking about her first book, which she kindly signed and remembered my tentative tweet to her with a review. Well I hope she forgives me for taking so long to be back in contact. I promise I will read her second novel, A Heart Bent out of Shape.