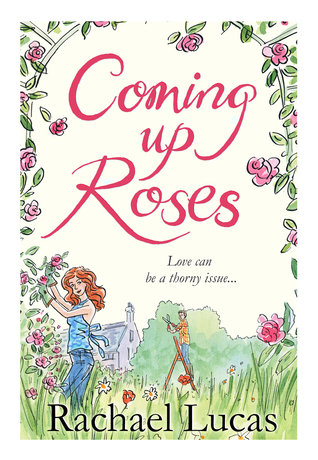 I have always wanted to visit The Chelsea Flower Show and the next best thing is watching it on the television and the next best thing to that is reading this book. It is full of enthusiasm both horticultural and also of village life too.
Daisy has escaped to look after her parents house whilst they are away. She is escaping from a failed relationship and just wants to hide. She is more than content to bring their garden back up to scratch. Fellow villagers would be pleased to see that garden back to life as well, especially Thomas who used to garden at the house in his younger days.
However in a village where everyone knows everyone else's business, she is not going to be able to hide for very long.
Luckily through Elaine and Jo who she meets. Daisy discovers these women have secrets of their own that they do not want the rest of the village to find out about. The three women form a strange friendship and in some case working relationship and Daisy is suddenly very much part of village life, she is even drafted in to help with village events when she meets the local vet. But then there is someone else who suddenly takes an interest. It seems the quiet life that Daisy was after is not what she is going to get.
This is a delightful, colourful read not just with the main characters, but the other villagers and the descriptions of the flowers and gardens themselves. You could almost smell some of the flowers I am sure. That is how much the book drew me in.
Rachel Lucas manages to bring together some unlikely women and show that the most oddest of friendships work, and that is really a true reflection of life too. And whilst some may say it has a romantic predictability about it, it actually has bucket loads of warmth and is a good read.
If you are a fan of Katie Fforde, Trisha Ashley, Carole Matthews to name a few then you will certainly be in good company with Rachel Lucas.
Thank you to netgalley for providing me a copy of this book to review. 
Coming Up Roses is out now. 
I am going to add Rachel Lucas debut novel Sealed with a Kiss to my kindle, for future reading pleasure.