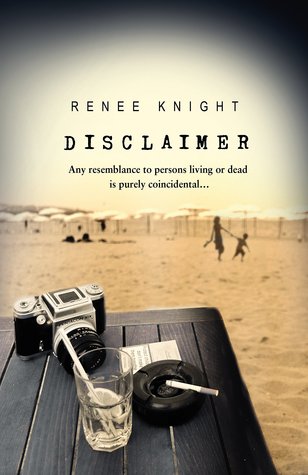 You find a book by your bed that you have no recollection of acquiring. How has it got into your house?
Curiosity gets the better of you and you pick the book up and start to read.
The story sounds familiar, of course it does. This is your story.
And so this debut novel begins. The disclaimer about the coincidence of the characters resembling actual persons living or dead is simply a lie.
This novel reveals the readers secret which she has kept for over twenty years.
Catherine is a successful documentary maker, her husband a lawyer, they have one son and have moved to a new property which is where this book turns up.
Upon the surface, the marriage seems a strong one. Cracks seem to be appearing and it seems that the secret that Catherine has been keeping is in fact eating away at her husband, her son and someone else. But who?
"The act of keeping the secret a secret has almost become bigger than the secret itself".
Running concurrently is the story of Stephen, widowed, a teacher who left under a cloud. Stephen is grieving for a life lost, a past life, a life that never existed. There is something ominous about him. From the moment his chapters start and he starts talking directly to us the reader, I felt uncomfortable. He seemed desperate and no one could reach him or help him. I had to keep  reading to get past these points as I knew they were relevant to the plot but I did not like what I was getting from this character.
The question as a reader you are going to ask yourself – what is in the book that is supposed to be Catherine's story? And what is the ending going to be. In fact the author tells us the ending. So we know what is going to happen.
Don't we?
Slowly Renee Knight reveals all, there are some twists and turns in this thriller as you would expect there to be but it made me stop and think. I made a judgement based on one persons story – then when you know the truth you feel that you have been so blind-sided you were never open to hearing everyone's story.
To say any more would be foolish. Try the book, challenge yourself.
Disclaimer is out now in e-book and hardback. 
Thank you to the publisher for sending me a copy for review. 
Writing reviews for thrillers are so hard. To say too much about the plot is futile as there would be no point in buying the book. Even too much about the characters can give the 'game away'. This book was strong on both plot and characters. The setting was perhaps intentionally very much in the background, until "wallop" it suddenly becomes very important in the story. All of this did not occur to me when I was reading the book, but now as I sit down and construct a review from some little notes I had made it comes back to haunt me. A book that will stay with me I think.
I recommend if you like thrillers. However, perhaps space your thriller reading out, especially as I recommend The Girl on the Train and Second Life, too much will do your pulse no good!