Remember this and then I did a weekly round-up here well I am back again! So here I am with the next seven days worth of questions.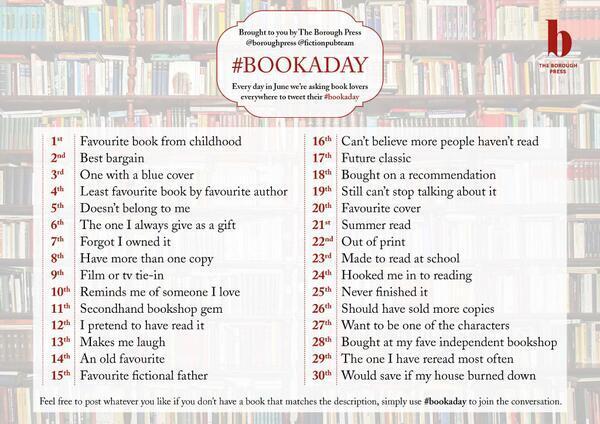 8th – Have more than one copy: Rebecca by Daphne du Maurier. My copy, mum's copy, WBN copy,   the film, the tv. My default I suppose but I do love this book.
9th Film or tv tie-in: Porridge. Each episode as a short story. The beauty of it means that it does not read or look like a script or screenplay. This could have fitted in on day 7 as well. I love the programme, it makes me laugh no matter how many times I have seen it, the book the same. I remember taking it away on a school trip to read on the coach and the teachers wanting to read it instead of me!
10th Reminds me of someone I love: This is really difficult. Should it be any book they bought me or one novel? 
11th Secondhand bookshop gem: Carole Matthews and Katie Fforde. Not the authors themselves but their work for the first time. Since then I have been trying to catch up on al their work, a way to go yet which is always a good thing!
12th I pretend to have read it: Tess of the D'Urbervilles. It's by the bed, but still not read but I know the story so…. I blame all the tv adaptations but one day I may read it.
13th Makes me laugh: Gervase Phinn – Dales series of books. Tears running down cheeks sort of books! I don't know whether it is the Yorkshire humour and setting or the innocence of the children Gervase encounters but all of it makes for joyous reading.
14th An old favourite: H.E.Bates – Darling Buds of May. I loved the David Jason programme when it was out, proper Sunday night viewing. I realised that when I was young. I borrowed the books from the mobile library – and enjoyed them and the Beryl Cook cover that graces it.