From The Bookseller:
HarperCollins imprint The Borough Press is launching a social initiative for book lovers to share books they love on Twitter and Instagram using the hashtag #bookaday. It will begin on Sunday 1st June and run throughout the entire month.
There is a topic/question/subject for each day of June.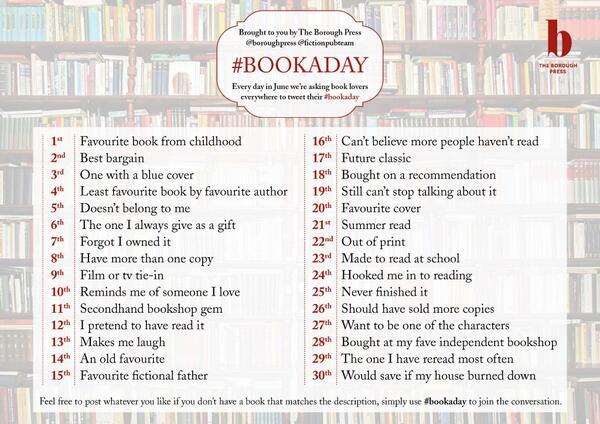 This is very much a Twitter thing – and you can see my Twitter Feed on the right hand side of the blog. But I am hoping next week to pop back (time dependent) at some point and perhaps let you know some of the answers to some of these.
If you are not a Twitterer then why not post to your blog?